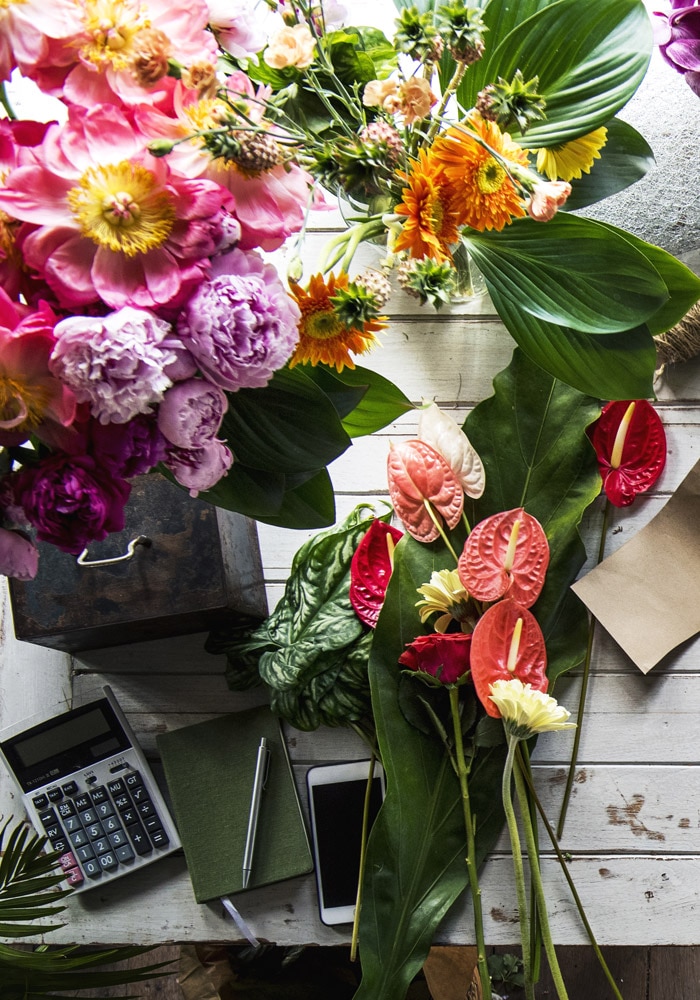 5 Reasons Why Designer's Choice Flower Arrangements Are A Great Option
Shopping for flowers online for someone you care about can be overwhelming at times -- there are just so many choices! As you scroll through one gorgeous arrangement after another you realize you could spend the next several hours looking at images of beautiful flower arrangements and not be any closer to choosing one.
Dazed by so many options and wondering: "Are these flowers right for this occasion?," "Which flowers are in season?," and "Do these flowers convey the message I want to send?"... you may give up and select something you're not sure about and hope is OK.
There's another option. An easy, time-saving, smile-inducing "flower-ordering lifehack" that's called "Designer's Choice."
PRO TIP: Consider "Designer's Choice" when you order flowers online.
Designer's Choice, also called "Designer's Mix" or "Custom Arrangement," takes all the stress and guesswork out of it for you as a professional floral expert designs a one-of-a-kind arrangement perfectly suited to the occasion. The result? Your recipient ends up with a hand-crafted, gorgeous floral arrangement created with the season's finest blooms that is sure to please and impress.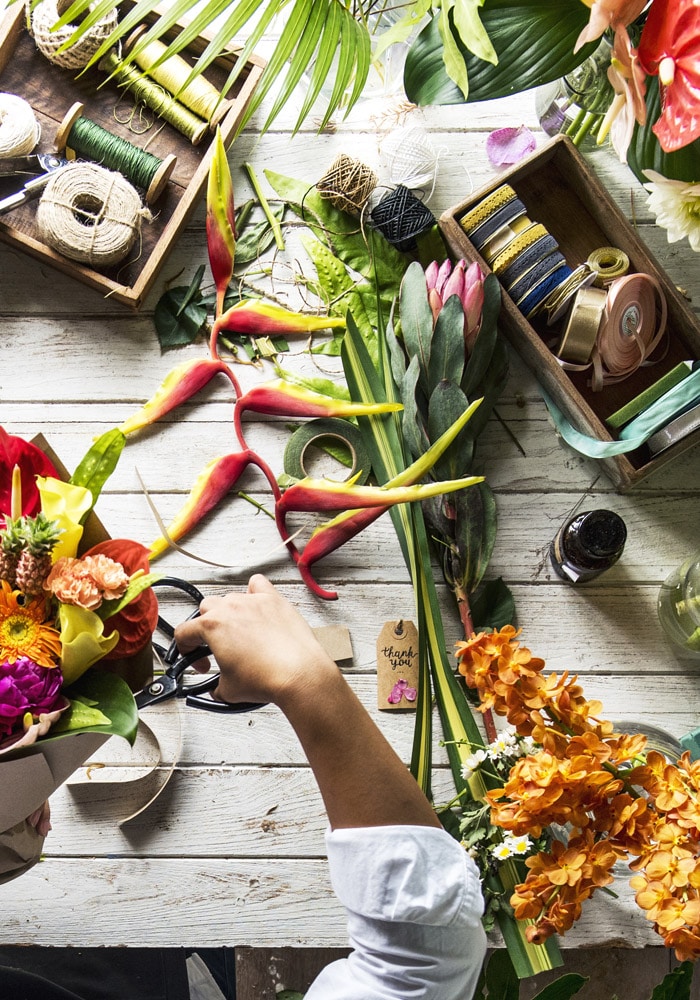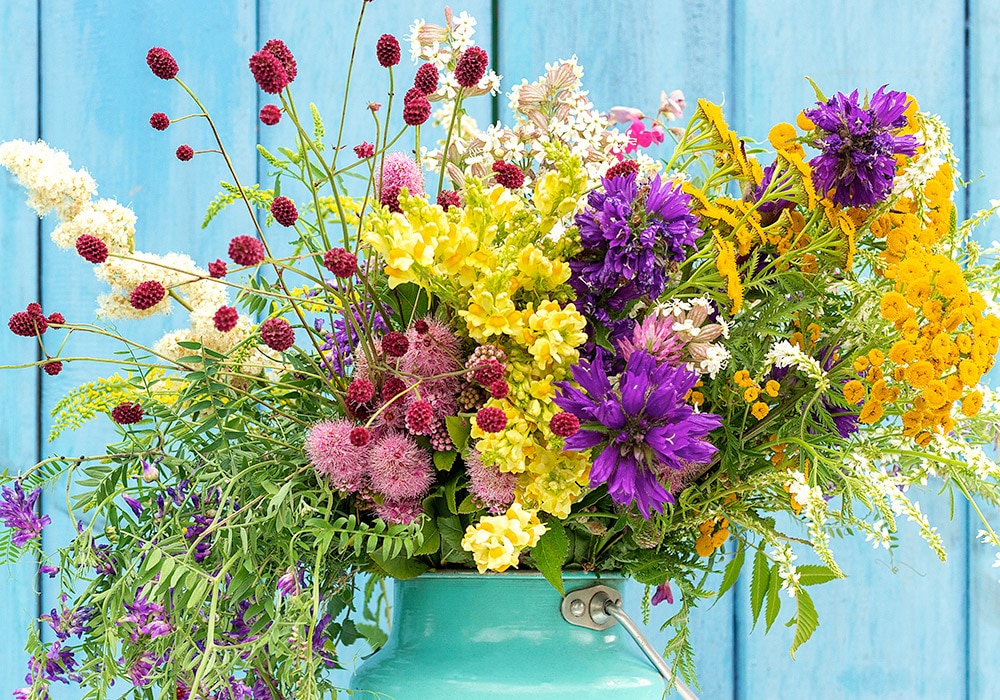 Your floral design will be completely fresh and original
And unlike anything else out there. Rather than following a recipe that dictates the exact number and types of flowers used, we (floral designers) use our skills and knowledge to create a one-of-a-kind masterpiece in line with your price point. Trained in the art of floral design and artistic creativity, using the freshest in-season blooms to design unique floral arrangements is what we do best.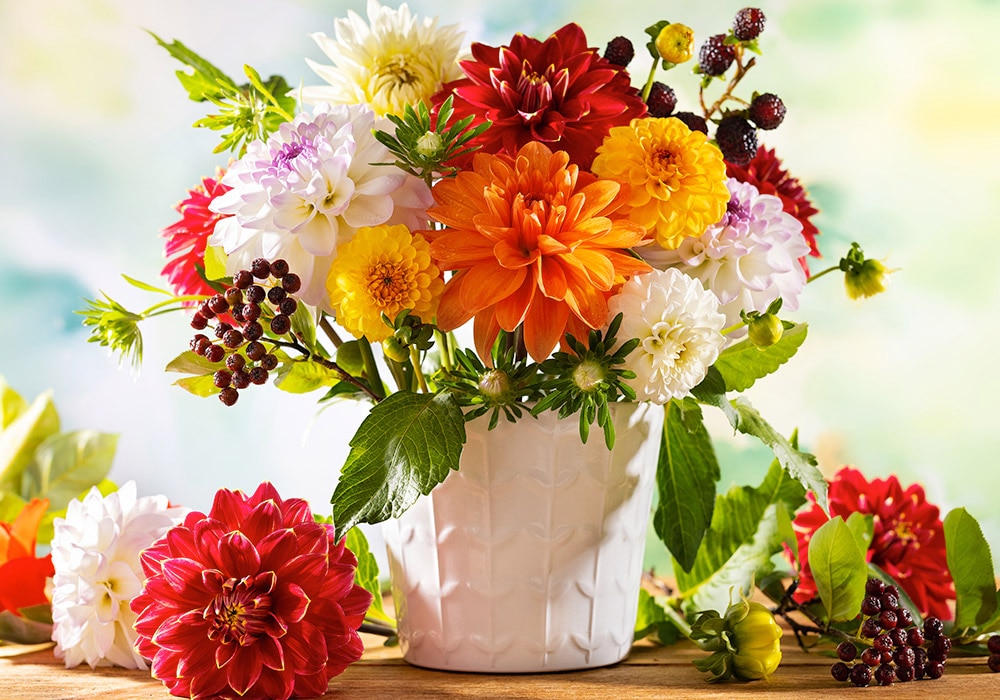 You get the most bang for your buck
When putting together a Designer's Choice arrangement, we use in-season, farm-fresh flowers, which are significantly cheaper than out-of-season varieties. Florals grown out-of-season are cultivated in greenhouses with special lighting and food, or imported from far away, both of which make the price of these blooms exorbitant.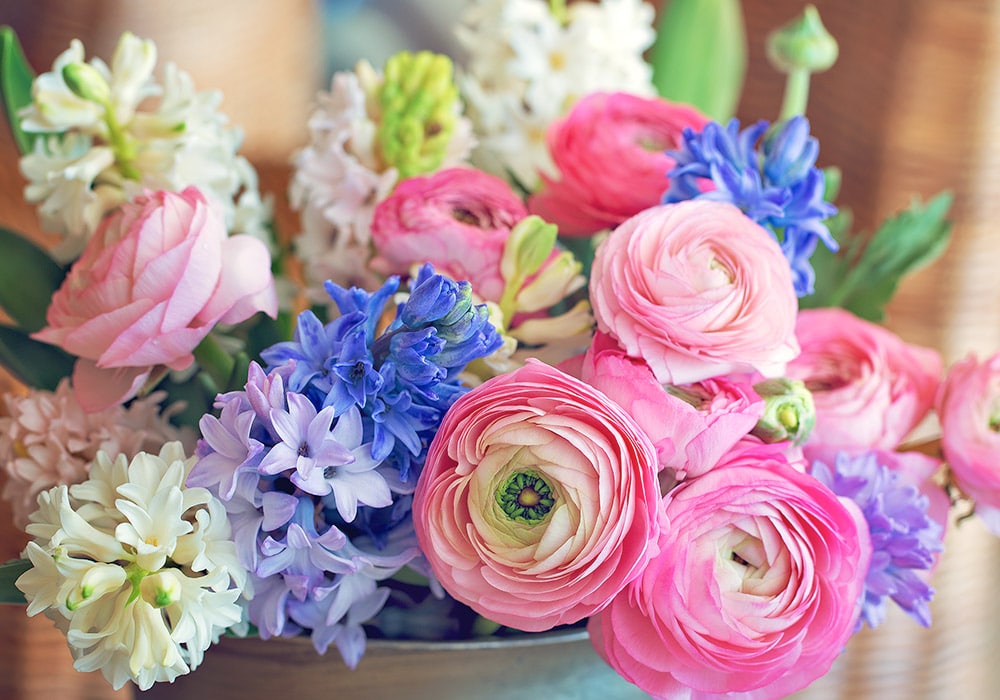 You get the freshest, longest-lasting blooms
Since out-of-season flowers have a long way to travel, by the time they arrive at the florist's shop, they will already have been cut for a long time resulting in a shorter vase life for the consumer. In-season blooms are fresh, vibrant, more fragrant, and cut just before using so they last much longer.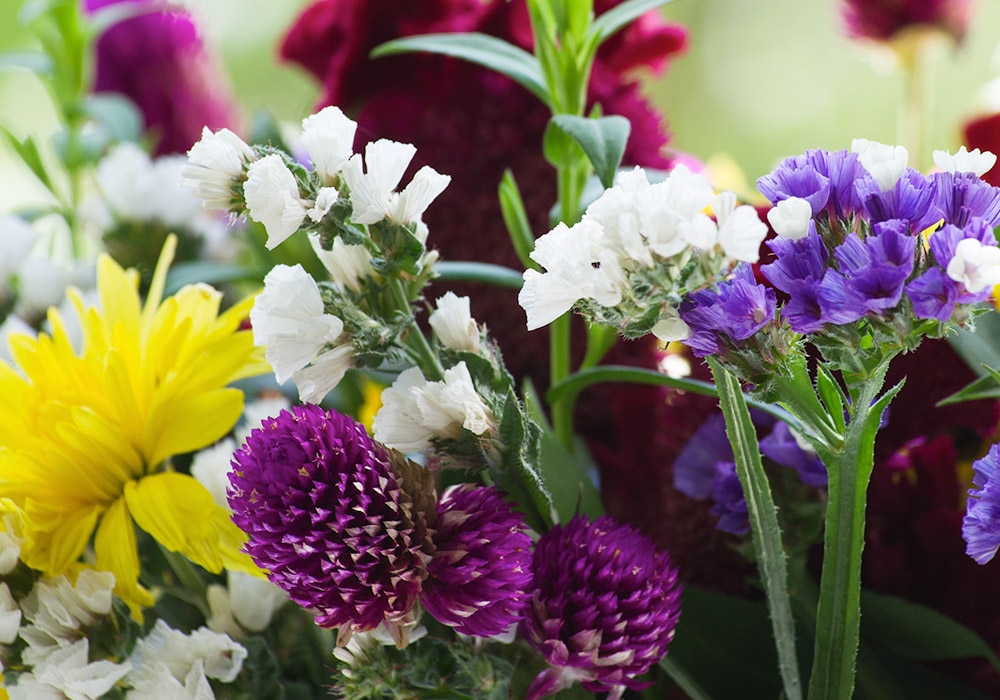 It's better for the environment
Designer's Choice bouquets are eco-friendly! Sourced from quality, responsible growers, in-season flowers require less fuel to transport than imported flowers resulting in fewer carbon emissions. Also, out-of-season flowers can be worse for the environment as they typically need artificial lighting and heating requiring more energy. Some even need chemicals, which are detrimental to the ecosystem. In-season flowers sustainably sourced are always the best option.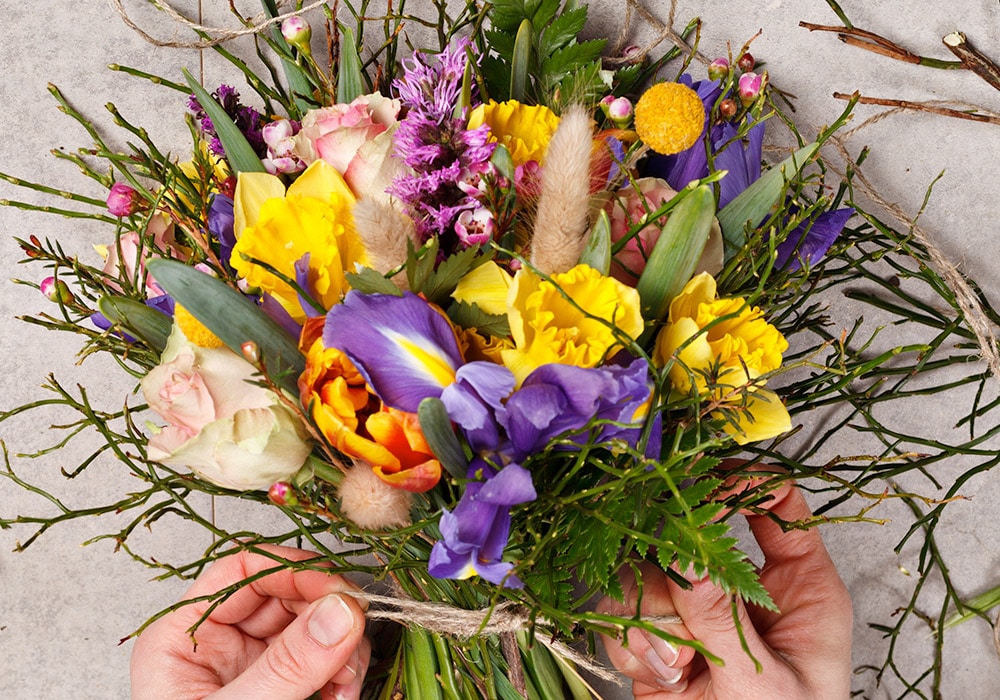 In-Season Flowers Just Look "Right"
Certain flowers are representative of specific seasons. Sunflowers in the fall, for example, and poinsettias in the winter. Seeing sunflowers in January or poinsettias during the summer would look odd and out of place. The unique flowers that bloom only during a particular season are what makes that time of year special and notable. Seasonal flowers are a natural representation of the beauty of the changing seasons, and the ephemeral nature of flowers that only bloom once a year is why they are so cherished.
If every tiny flower wanted to be a rose, spring would lose its loveliness. Therese of Lisieux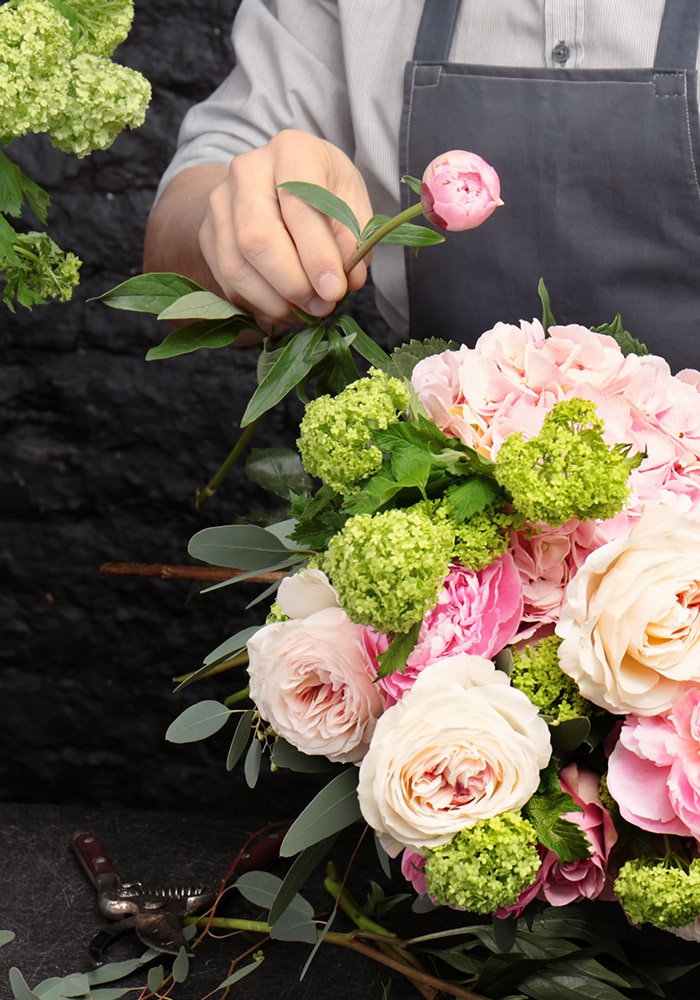 Now, more than ever, with supply shortages and climate issues affecting the price, availability, and quality of flowers, matching the images shown on florist's websites is becoming increasingly hard to do without substitutions. Forced to use flowers that look like the ones in the picture not only ties the designer's hands in creating a pre-determined look, but it could also lead to consumer disappointment. For these reasons and others, more and more florists are offering Designer's Choice options only, giving them the freedom to create stunning works of original art while also increasing customer satisfaction.
Trust the professional floral designers who have spent years honing their craft to make a beautiful arrangement for any of your floral needs. Designer's Choice works will all occasions: Birthday, Anniversary, Mother's Day, Sympathy, Thank You, New Baby, and more.
Guided by the occasion and the recipient and inspired by the fresh seasonal blooms around us, we will use the appropriate flowers to create a design sure to impress and convey your intended sentiments. If you have a particular color or "look" in mind, let us know, as we'll gladly design an original arrangement within your guidelines.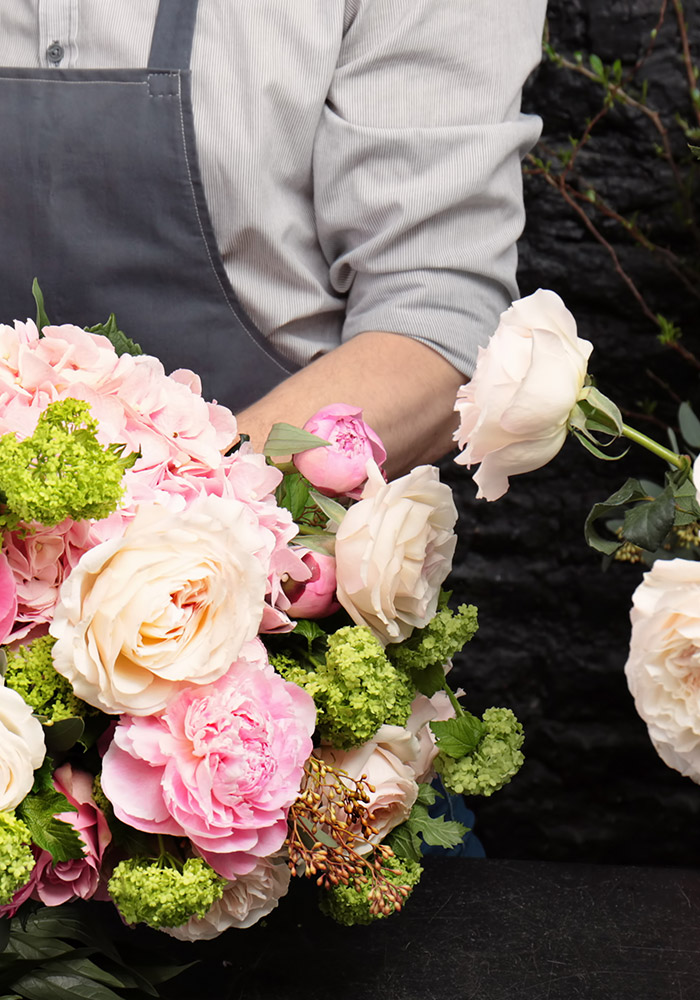 Stunning, unique arrangements created for you with the freshest, quality blooms available.