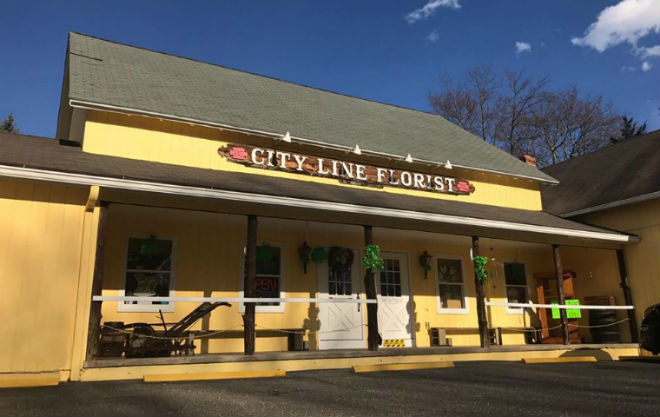 We are dedicated to providing our customers only the best quality flowers grown with outstanding customer service. Thank you for allowing City Line Florist to be your florist!
City Line Florist has been in the florist industry since 1918 and have been providing freshest flowers, plants and gifts to many generations of our customer's families! Our products are used for virtually every emotional time in a person's life, from the happy to the sad; we are proud to have done our part in helping our customers connect with the important people in their lives. We are thankful for your loyalty.
At City Line Florist providing you with the freshest, best quality flowers grown is only part of our promise to you. Combine this with expert floral designers, dedicated sales and delivery people and add in our state of the art computer technology enabling us to provide our customers with the highest standard of floral products and unique gifts with outstanding service.
When you allow City Line Florist to deliver your gift you can be guaranteed that you will receive the highest quality product, outstanding customer service while being delivered in a timely, professional manner.
City Line Florist, Inc. was established in 1918 by our founder Charles F. Roehrich, and has remained under the Roehrich family ownership and management since. While we never forget our traditional values, City Line Florist continues to invest in the most advanced technology available to our industry. Our technological capabilities create the necessary efficiency we need to provide our clients with the level of professional service they deserve and we demand in an increasingly technological marketplace. Our new website with our expanded products is a testimonial to this.
We believe in exceeding customer expectations.
As we have been in the florist industry for over 86 years, we have been able to establish a network of the premier florists in cities across the country with the highest qualification and capabilities to satisfy you when sending orders that are not in our delivery area. You can rest assured when you place an order with City Line Florist, Inc, our satisfaction guarantee is always included.
At City Line Florist, Inc. our technology allows us "to keep on file" past orders with any special information and all addresses of your recipients for your future use. Next time, all you need to do is make a selection and give us a name! Quick and easy.
We also offer a complimentary reminder service. So let us know your list of special occasions you wish to be reminded of and we won't let you forget them. Our staff will be happy to notify you of special dates or occasions by email, standard mail, or phone. Call today to sign up and give us your list, or register online. We won't let you forget anyone!