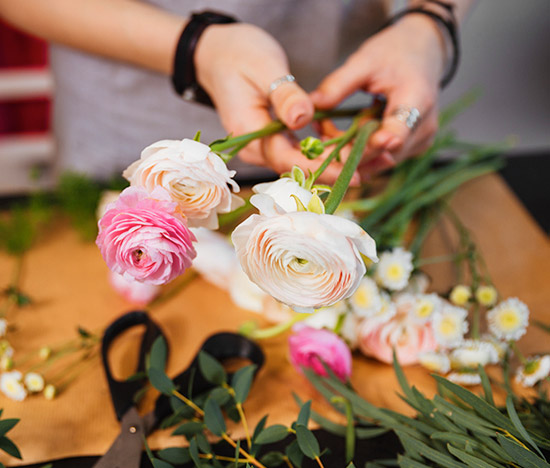 Sharing the Floral Fun
We love putting flowers in people's hands - literally. Our floral design workshops are fun, engaging opportunities for everyone to experience the joy of working with flowers.
Our talented designers guide students through the process of caring for and arranging florals, covering all aspects of a flower's journey from seedling to farm to our doorstep. We offer tons of tips and techniques, a hefty dose of flower knowledge, and an all-around good time. Students work with premium flowers and greenery, creating everything from seasonal designs in interesting containers to wreaths.
We're also available for private parties and corporate classes. If you've got a DIY-minded group looking to bring something fresh and new to the table, we're here for that too. Our monthly workshops are open to all.
Come see for yourself why we're so passionate about working with flowers.